The Charlie Russell Estate Fund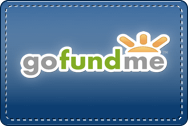 Bears lost their best friend May 7th, Charlie Russell.
Our hearts are heavy as Charlie passed away unexpectedly post surgery.

Charlie dedicated his life educating the world how to co-exist peacefully with bears. His selfless giving and sudden death leaves his estate severely encumbered.


The family has setup the Charlie Russell Estate Fund to ease the costs of the estate and continue bear rehabilitation.
100% of funding after $30,000 will support bear rehabilitation centers across Canada.
CTV News - Wonderful video obituary of Charlie.
Great footage of him with his bears.

May 10, 2018
The New York Times:
Charlie Russell, Who Befriended Bears, Dies at 76
by Neil Genzlinger
"Charlie Russell, a Canadian naturalist who researched grizzly bears by living among them and argued for a view of the animals based on coexistence rather than fear, died on May 7 in Calgary, Alberta. He was 76.

The cause was complications after surgery, his brother Gordon said.

Mr. Russell was outspoken in his belief that the view most people — including many of his fellow naturalists — held of the bear was wrong...." - continue reading

March 26th, 2016
Three Things I've Learned With Charlie Russell
by Sky England
"Nature is our greatest teacher. Charlie Russell learned this over a lifetime, as a child on his father's ranch just outside of Waterton Lakes National Park, as a rancher himself, an eco-tourism leader in British Columbia and, most famously, living among grizzly bears in Russia. Sky England interviews Russell, now 74, about his life's work and what the natural world has taught him..." - continue reading
: : :
Check out these important articles!
Scientists warn: 'Carnivore cleansing' is damaging ecosystems
Bear Viewing Generates Far More Revenue and Jobs than Hunting In British Columbia's Great Bear Rainforest
: : :
Global News Interview Clip
of Charlie before his speaking engagement
on Oct. 19th in Bragg Cree, AB.
: : :
Here's a wonderfully indepth interview by The MOON with Charlie
that really speaks to how he began is work.

Thanks to The MOON for including Charie in this month's list of stories, "...of people who have found an exhilaration and comfort in the wild unimaginable to most of us citified folk."
: : :
The Debate Around Lynn Rodgers and Feeding Bears

August 6, 2013

As some of you know, I visited Ely Minnesota to do a presentation as a fundraiser for the North American Bear Centre that was established there by Dr. Lynn Rodgers. I stayed at the Wildlife Research Institute (another Lynn Roger's establishment), that is out in the forest and is from where their research is conducted. It was a treat to finally meet Lynn's wife Donna who has worked very hard with him towards their goals over so many years.

As it turned out that week was a very critical time for Lynn and Donna because much of Lynn's life's research work seemed to be suddenly ending. On June 28th, the day of my presentation, the Department of Natural Resources (DNR) did not renew the license for continuing his much needed research about feeding bears. This meant they had to take all the collars off their research bears by the end of July. If that would have happened it would have meant the end of 46 years of what I think is the most important studies ever done about bears.
Click here to continue reading...
: : :
Charlie attended and spoke at the book launch of
Kevin Van Tighem's, Bears Without Fear.
Calgary Herald Interview with Kevin.
"New Book that needs to be read by everyone working and recreating in bear country - we are getting smarter about bears! Let's put this good information to use to help bears." - BearMatters
CBC Radio Interview Charlie Russell and Kevin Van Tighem on
The Current
: : :
Please join in with the efforts of the David Suzuki Foundation by
Demanding Legal Protection for Canada's Grizzly Bears.
Just click here to help today!
: : :
Great piece on Charlie's work by Global BC's Linda Aylesworth


Click to play video
Fri, Apr 26 - An Alberta man, who has spent his life studying the relationship between grizzlies and humans, thinks hunting and aggressive bear management has created mistrust.
: : :
Hear a Podcast Interview with Charlie!
Here's a great article and interview I think
everyone will enjoy from the Vancouver Sun.
Podcast: How bear and man can co-exist, adventures in Siberia and Canada
: : :
Clip from CBC's The Nature of Things documentary, Edge of Eden,
about Charlie's work with bears in the wild.
: : :
First Part 1996 to 2007:
Understanding Bears

Second Part 2012 to_____:
Understanding Peoples Ability to Reconnect with Nature.

After a long pause I want to continue this blog, but intermittently and with much less intensity. I am finished with my work in Kamchatka Russia, which stretched eventually over 13 years, 10 of which were at my cabin at Kambalnoye Lake (see site history). It would be a great disservice to let down all the wonderful bears that have helped me show the world what they are capable of if they were treated kindly. I have noticed that people wanted to misinterpret what I was doing all those years so my work could fade into oblivion fairly rapidly. These people are mostly involved in management of bears, weather towards hunting them, or trying to preserve them in our parks. I have sympathy with some of these people because I would not trade many of them positions, noting when I switch my efforts from understanding bears to understanding people, the huge disconnect I see. For instance the crazy things that tourists can dream up so spontaneously to inflict on bears along a park highway. However, as far back as the 1960's my experiences told me that bears were extremely intelligent, peace loving animals who wanted to get along with humans if we would let them, but we were so afraid of them that we could never take them up on that. That realization directed the rest of my life.

The purpose of my very long study of bears had been to test two ideas that were important to management of grizzlies (and bears in general). These ideas were 1. that bears are unpredictable and 2. that they are inherently dangerous if they ever loose fear of people. If you believed these were true, no wonder a manager would loose sleep any time he/she imagined that bears were coming in contact with someone who they felt some kind of responsibility towards. Those two ideas have probably been around for hundreds of years, maybe thousands of years and modern day biologists have never seen any need to test them scientifically. They took them on faith. I however saw that if they were not true, it meant that over the years tens of thousands of bears, world wide, have been put to death unnecessarily. I was the rancher of my family and have two bear biologist brothers who were not particularly troubled by these beliefs. So without much academic backing, it was up to me to go out and see what would happen if bears were allowed to be however they wanted to be, around people.

After all these years of exploring those questions I can confidently say that these two ideas are not correct. Not too surprisingly bear managers are still not ready for what that implies around managing differently. They can not imagine what to do except to create fear in bears and in people about each other. That is how they keep us separated. They insist that my actual agenda was irresponsibly and rather mindlessly promote people being close to bears. Of course there are many photos that I took myself to supposedly prove that, but actually my photos show rather spectacularly what is possible with these animals if we build trust with them. They were never meant to illustrate what people should do outside the very controlled environment that I created in Russia. I personally will always be afraid to be around both grizzly and black bears that have had a life time of aversive conditioning, or a lifetime of been hunted. They have long and acutely good memories that might eventually be triggered by a surprise encounter into inflicting some of that violence back, especially a protective female with cubs.

Except for a small study we have going on at the family ranch, I have pretty much exhausted my research around those two questions that I had set out to understand many year ago. Bears are not unpredictable and there is amazing possibilities of trust between us that flourishes when fear is overcome. Much of that trust is to do with overcoming fear, whether it is to do with trusting each other or trusting other animals?

My work today is around trying to convincing people that it is a problem with us, not the bears. We get back what we give to them. There are dangerous bears out there, just like there are lots of dangerous people too, but in both cases most of the danger has been created somehow by the experiences accumulated over the years….. with people. So, if we are of the caring kind and want to understand those who we share the land with, we can create a better world, both for ourselves and all the other animals, with a better understanding of them.

I have been at this now for more than fifty years and have decided that it is not an easy job to change the culture around an animal with whom we have estranged ourselves from as thoroughly as we have the bear. It is that estrangement that I am trying to help people with.